You want to make the shortlist when you're nominated for an Academy Award or jockeying for a job promotion. However if you stand under 6 foot tall, you're still in remarkably successful company from Michael J. Fox to George Clooney. The SF Tailor offers 4 tips to tailor suits to smaller measurements and change public perception of your stature, so you stand tall and proud.
Women interested in custom made suits should consider these specific suggestions.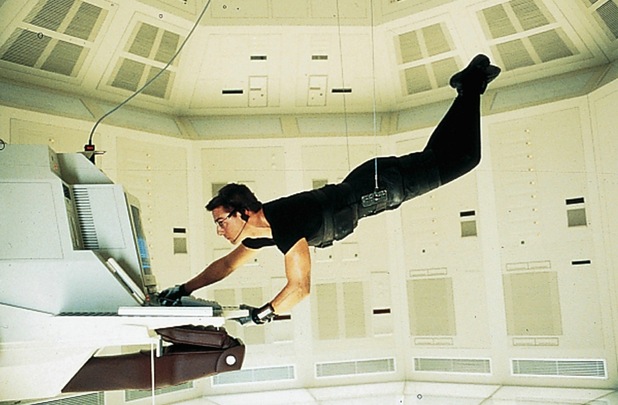 Select a Single Color Scheme
Choose a monochrome color palette, but vary shades of the same color to create an illusion of height: the darker, the better. Light shades for your top half draw eyes up, dark ones for your lower torso lengthen. BEWARE: black shortens you like this scene from Mission Impossible. Custom camel color coats or bespoke blue tuxedos are handsome and impressive alternatives.
Wear Trousers at your Waist
Weekend and leisure sportswear might have you sagging your pants… but trust us, wear trousers at your natural waistline. Consider a smaller trouser rise too. That distance from the middle of the crotch seam to the top of the waistband will make your legs will look longer.
Button and Bulk up your Better Half
If you exercise and have built up your shoulders, this calls attention to your top half. Keep your suit jacket buttoned — but not the last button! — streamlines your look. You appear slimmer and taller when your chest looks bigger and your waist smaller. Make sure your top button is above your navel (bellybutton), and think about a shorter cut jacket. This earlier entry provides more info on showing off your muscles when suiting up.
Cuff Shirt Sleeves, and Keep Hems at your Hip
We're creating beneficial optical illusions. So despite the weather, a long-sleeved shirt with rolled cuffs makes your arms (and body) seem longer. Tuck in that button down shirt to use that waistline to your advantage. When wearing un-tucked shirts, keep hemlines at your hipbone. Longer shirts remind us of girlfriends in nightshirts… not the professional look you envisioned, right?
Quick and simple: avoid focusing attention below your chest. Avoid drawing attention to big watches, belts or shoes. Make simpler, darker choices for your lower torso.